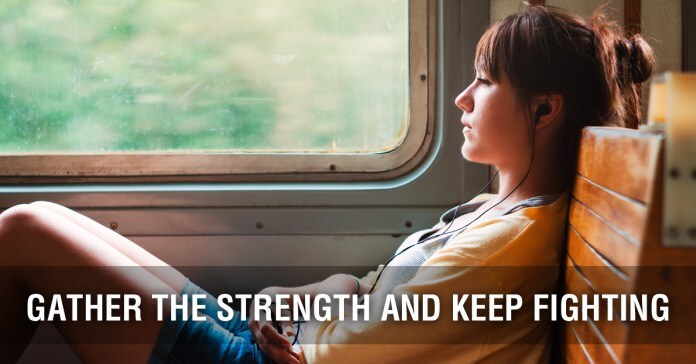 What was your inspiration to Start Fighting? Share and Comment to show your Support!
For many years, my family lived in a very contentious home. Our parents were always fighting, kids were yelling at each other, and there was lots of screaming to kids from parents. Although living in our house was very stressful, we loved each other very much and we were still somehow happy.
The day things got bad is when my parents filed for divorce. This put a huge wedge between my family and me. It weakened the bond with my parents. We were no longer living but fighting for our lives. Things got even worse later on when my siblings started failing school. My dad became more aggressive and the only things I had left in my life were slowly being taken away from me. Our whole family became depressed, and because I was the oldest and was blamed responsible for the actions for my siblings.
Read more: Depression and Prison – My Life
I remember crying myself to sleep as a way of comfort. Usually, I would go out by myself because I couldn't bear being with my family any longer. One day, I decided I had enough and was going to take my life when I heard "Stronger" by Mandisa. She gave me hope to get me on my feet and to be able to save my entire family.
Read more: Depression and Bipolar Disorder Suck
Even though it was a fight every day to keep going and still is, I realized what the core values in my life were. I became obsessed with her music and just let the Lord fill my life. I know it sounds cheesy and typical but it's so true. Because of what I decided that day when I heard her song, my family will forever be grateful for the courage I had to rise and fight. Never lose hope and always keep fighting.
What was your inspiration to Start Fighting? Share and Comment to show your Support!