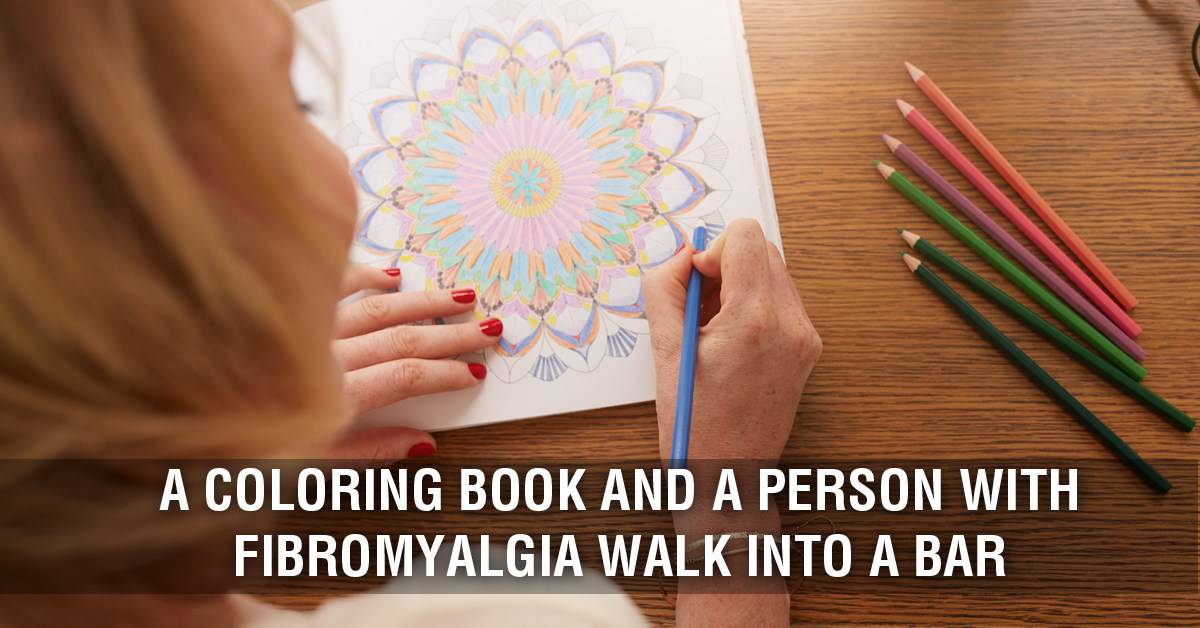 What helps you forget the Pain? Take a Read, Comment on the Blog to show your Support and Share if you can Relate.
Please allow me to introduce myself.
My name is Ivette Ramos Levy. I am a dyslexic artist that loves coloring.
My favorite part of creating artwork and designing coloring illustrations is watching how art encourages people to find their own creative side. In my experience, the process of creating art and coloring books is not only a way of generating income, but it also makes me a better person.
Understanding how the brain works have always fascinated me. The way that the introduction of stress can alter all aspects of our lives and its effect on the way that the brain functions. Stress is how the body reacts or responds to a physical or emotional challenge. We typically have a 'fight or flight' response.
If a situation is causing us stress, we need to change our thinking. Take our mind off it. Distract our brain from what is causing us concern with a new idea or activity.
So how about distracting that emotion with something that can reconnect us to a time when we were problem free? Our childhood. An activity that most of us took for granted: Coloring.
What are the Benefits of Coloring?
I believe that art and coloring heal and strengthens me. When I am in 'the zone', time is no longer of significance and hours can pass by without me realizing it. My mind is distracted, concentrating on something else. I believe that this is a personal gift that changes my perception. For me, coloring has become a perfect outlet. This, in turn, has helped me to develop mindfulness and a coping mechanism that allows me to remain calm in difficult situations.
Most of the time pain, be it physical or emotional, comes and goes without warning during our life. If we do not find ourselves a distraction, it is normal to dwell on what we are feeling or thinking. If we do not manage to get out of that whirlpool, then the pain can take over and control our minds and bodies.
So what can we do?
As you can tell, I am passionate about coloring. It has given me many hours of peace and tranquility.
The activity itself takes some planning. Where am I going to sit down to color? The lighting it is also important. What materials am I going to use? Am I going to listen to music? Burn a candle? All of this makes me happy because finally, I am in control. This is where the magic begins. My brain is distracted because I am concentrating on something else.
It has been proven that anxiety can fade when we stimulate the right-hand side of the brain with some kind of sensory activity. Simply choosing colors can make anxiety decrease.
Many of us might think that we are not creative because we are not good at drawing, but everyone possesses some degree of creativity. It's like learning to swim. You just have to take that first dive and jump into the water. Practice makes perfect.
The coloring is all about creating.
Giving life to black lines on a white background. It is extremely satisfying to complete an image on a page. You put something of yourself into it. During that time, without even realizing it, pain can dissipate.
To date, I have published three coloring books for adults. In the last twelve months, I have created a coloring group on Facebook that has more than 500 followers, men, and women from all over the world. Being a colorist and pursuing coloring activities, can also give you the opportunity to learn about other people and cultures.
I belong to a variety of coloring groups on Facebook, and what I have noticed is that many of these people have something else in common, besides their passion for coloring. They are dealing with some kind of chronic pain or conditions that cause chronic pain such as Fibromyalgia.
I listen to stories about how they have excelled in coping with their pain. How coloring is helping to make their lives better. How they have found a place where they feel at peace to express themselves through color. To share a little about their private lives and illnesses with others and even more importantly, realize that they are not alone. This has been an incentive for me to continue to create coloring books.
In conclusion, the activity of coloring can be a shield for pain. It is a truce. A deep breath that allows us to continue with our lives.
In future articles, I would like to share with you some of these real stories about these beautiful people who have found some peace through coloring and a motivation to help them to live their lives.
Would you like to know more about me, books or coloring Groups?
My website
Instagram
Twitter
Pinterest
My Youtube channel
Fanpage on Facebook
Patreon
My Coloring Group on Facebook
Amazon
Etsy Store
Happy Coloring!
Ivette Ramos Levy
What helps you forget the Pain? Take a Read, Comment on the Blog to show your Support and Share if you can Relate.