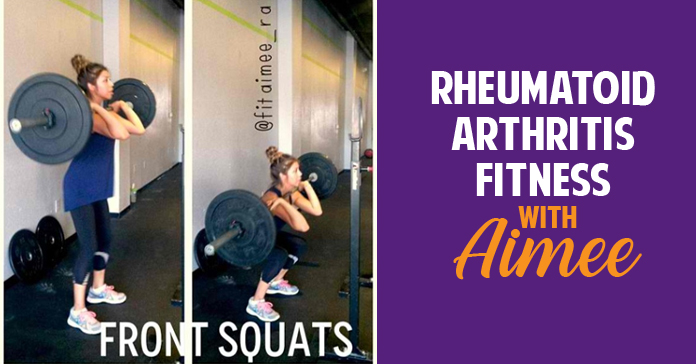 When were you first diagnosed with R.A. and how did that affect your life?
I had symptoms at age 16 & finally got diagnosed at age 18 after many trips to different hospitals, specialists and different MRI's, cat scans, blood tests & so much more. I was explained that naproxen & physical therapy would 'cure' me-and my father & I thought that would be the end of that. What I'm assuming is that my body went into remission until I was 25 when I got symptoms again of R.A. At 25, I knew the routine, more labs, more specialists. At 25 is when they told me there was no cure for R.A. & I was devastated. Doctors gave me restrictions & I felt my life was over. Although I have coped with the seriousness of the disease, I have lost who I was before the disease.
A positive outcome on how the disease affects my life is that I don't take anything for granted. I am satisfied with the simple things in life & I appreciate each good day.
Because you were diagnosed so young, were people you told in disbelief that someone this young can get what is typically assumed to be a disease associated with old age?
Yes-I often hears, "but you're so young". When I walk around with my cane, they think it's a sports injury or don't believe the daily I pain I go through. I understand what pain feels & pain or disease doesn't discriminate against anyone.
What do you think we can do to dissuade this stigma that R.A. is an older age disease?
I think if more young adults within the R.A. community would share on social media about their challenges with the disease. If more people stood up for themselves when talking to people day to day & they comment that arthritis is an older people's ailment. You can start with friends and family. The more vocal I am, the more my friends & family hear me. I have had many friends & co-workers come to me to talk to someone else who has R.A. or an autoimmune disease. They have said that I am the only one they know who is open about R.A.
What are some things you use to bring down your flares?
Self-care is so important. It took me a while to put my pride aside & slow down. I was so used to doing so many things & fending for myself. Now I rest to keep my flares down. I know I can't beat a flare so I rest & ride it out. I also stretch, take Epsom salt baths, use a heating pad or an ice pack, eat pineapples, and rub tiger balm all over my body.
What is your favorite exercise routine that is easy to do with R.A.?
My favorite easy exercise routine to do is stretching. Anyone at any level can complete this and achieve results that help your body on a daily basis. Other things that help are yoga; yogis (instructors) are really great at modifying movements for you once you tell them that you have limitations. Yoga is an exercise you can do at your own level.
Also, swimming is a great workout-minimal impact on the body's joints.
What exercises should be avoided when you have R.A.?
Exercises that should be avoided when you have R.A. are anything that would aggravate the body or damage specific joints that are specific to you. If it doesn't feel good to you, then don't do it or look for a modification.
There are many runners, weightlifters & tri-athletes in the community. It is possible to do any exercise if you train & prep properly; just as if you were a person without a disease.
You recently made some shirts for R.A. and are giving 10% of the proceeds to the Arthritis Research National Foundation. Tell us more about what started this desire to give back to nonprofits?
I wanted to give monetary donations while also giving people something tangible, informative & help spread awareness on R.A. The sayings on the t-shirts are also to motivate people. With this disease, it may feel like all hope is lost, but I want to help in restoring that hope.
The Arthritis National Research Foundation is a nonprofit organization that focuses on research. Their efforts are to fundraise to give grants to scientists and doctors to help find a cure for autoimmune diseases. They have been able to help fund Dr. Granger who discovered the drug Enbrel, a popular injectable that helps regulate various autoimmune diseases.