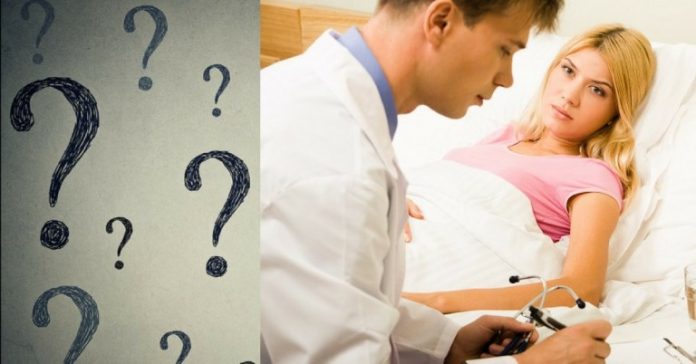 Crohn's disease or, as some sources call it IBS, irritable bowel syndrome, is what it is – irritable. Anxiety or hesitation to leave the premises; being around family and friends only to undergo an embarrassing abdominal attack, nausea and even diarrhea.
Here is the list of top 5 bloggers diagnosed with Crohn's disease: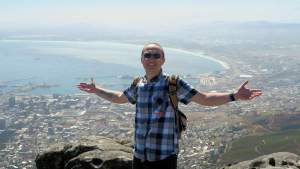 Eric from Vegan Ostomy (www.veganostomy.ca)
Eric is proof that life with an ostomy should not be congested. The 36-year-old from Oshawa has a wife, two children, a love of the outdoors, an appetite for thrill rides and a permanent stoma. He will be the first person to tell you that an ostomy comes with his own challenges, but he has discovered that what you learn from the tough times can help you find more amazing one.
Eric underwent surgery to remove his colon in August 2013 and had a second operation three months later to remove his rectum. As he recovered, he began writing his blog, Vegan Ostomy, to document his new life as an ostomate.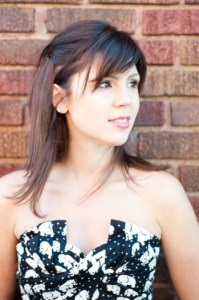 Stephanie from The Stolen Colon (www.stolencolon.com)
Stephanie Hughes was diagnosed with Crohn's disease in 1999 when she was 13 years old.
After years of dealing with painful and embarrassing symptoms, on May 7, 2012, she had her colon removed and was given a permanent ostomy.
Stephanie said: "The decision to go through with this surgery was difficult for me. As far as I can remember, my mantra was "anything but surgery". But after 5 hospitalizations between October 2011 and April 2012, I began to realize that while surgery was not something I wanted to do, I continue on the path I was on something that I couldn't do.
Stephanie is the creator of The Stolen Colon, a blog and website entirely about living with an ostomy.
Interested in Paid Digestion Research Studies with Compensation for time and travel? Click here to find a Study near you!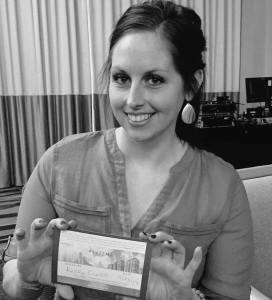 Kelly from #PurpleProject & kellyontherun.com
Kelly has been an incredible supporter of the IBD. She has dealt with IBD for 13 years and doing incredible things despite her illness.
Ashwaubenon resident, Kelly Crabb, is a passionate advocate for people from across the country with Crohn's disease and ulcerative colitis, two autoimmune digestive diseases, from which she suffers. In addition, Kelly was recently diagnosed with rheumatoid arthritis and is currently recovering from a tonsillectomy, a process that took longer than usual because her immune system is almost non-existent.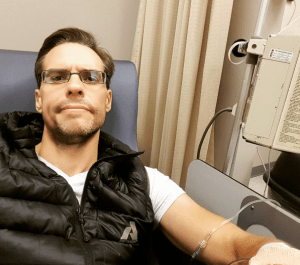 Ryan from Crohn's Guy (www.crohnsguy.com)
Christmas morning 2008, Ryan started fighting what turned out to be Crohn's disease, when he experienced a diarrhea bout that would not go away when the days passed. "It was constant, every day," he said. "They first told me to eat yogurt and come back in a week. Well, I came back in a week and I had to keep coming back."
Ryan eventually dropped about 65 pounds prior to his surgery In 2011, moving from his usual 185 pounds to an emaciated 120. "Crohn is really a nasty disease," he said. "The things that develop with it, they were terrible."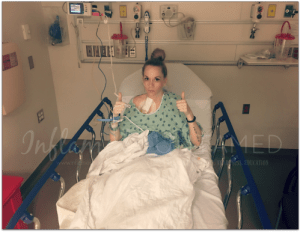 Sara from Inflamed & Untamed (www.inflamed-and-untamed.com)
From Inflamed and ashamed to Inflamed and untamed! Sara Ringer was in college when she was told she needed to remove her small intestine and her rectum or that she would die
She talks about what it is like to go to the bathroom in a bag in an effort to normalize the procedure
By showing her surgical scars and her "bag of poop" in a series of revealing photos, Sara says she no longer feels "ugly" because of her illness. "This bag is where I went to the bathroom," the text reads over one photo of Sara wearing only her underwear and showing the deep surgical scar on her abdomen.
Her work is indefatigable and Sara loves to help as many people as possible with Crohn's disease and ulcerative colitis. Sara's Youtube page contains more than 50 videos on various topics to help those with IBD.
SOURCE: https://blog.feedspot.com/crohns_blogs/