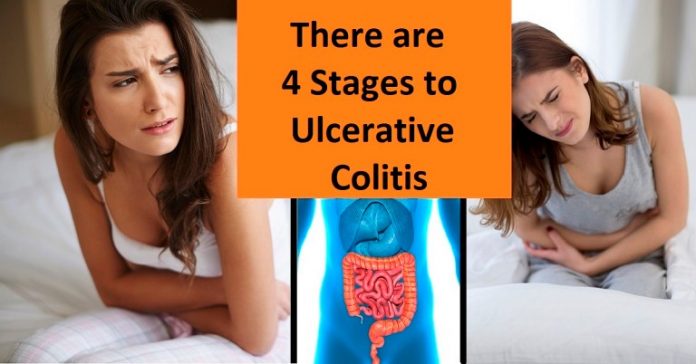 There are several stages to Ulcerative Colitis. It doesn't just happen overnight, you first develop some early symptoms and then gradually get worse. Not everyone will fall neatly into a particular stage as everyone is different and some may show symptoms that others do not.
Stage 1: Early Signs – This is the point in which you realize something is not right with your body. You're getting more and more abdominal pain, some diarrhea, maybe even some bloody stools. Eventually you get tired of not knowing what is wrong and you see a Dr. At this point you are given the diagnosis of Ulcerative Colitis.
Stage 2: Mild – Those at this level of the disease sometimes go undiagnosed as the symptoms resemble other bowel diseases. It isn't affecting your life and doesn't really hinder you on a day to day basis. It's definitely not comfortable but it can be lived with. You try some simple dietary changes to try to make things better.
Stage 3: Moderate – The symptoms of U.C. are occurring more frequently now. You are hindered more and you have to make sure you plan out your day accordingly. Finding the nearest bathroom just in case definitely starts to become a big priority for you. Trying different drugs to relieve pain has probably started and could include various corticosteroids.
Stage 4: Severe – You may have up to six or more bloody bowel movements per day. Googling the latest treatment has become a daily habit and you've probably tried many different natural remedies as well. Nothing seems to get rid of it but somethings temporarily relieve the pain. Some may even require surgery at this stage (25%-40%) called a proctocolectomy which removes the colon and rectum.
Want some additional Help Dealing with Ulcerative Colitis? Join our Facebook Group full of great support from the community, CLICK HERE
What stage do you have? Comment Below