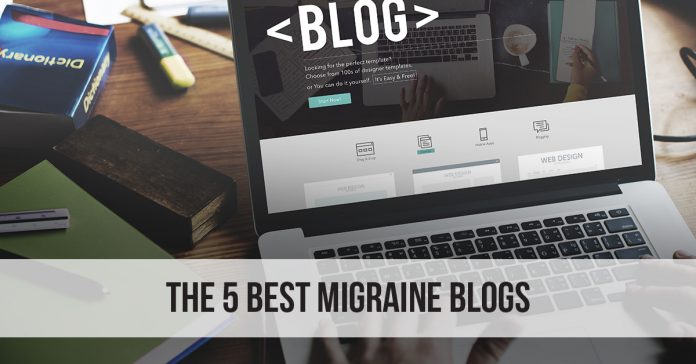 If you or a loved one suffers from migraines, then it is helpful to find relevant blogs to help you along. The reason is that a good blog can offer you resources that you may not know you had. You may learn different ways to discover your triggers. You may find unexpected ways to relieve the pain. There are so many out there that it can be hard to find the best ones. Which is where we come in. We did the research and put them all in one place. Why? So you can enjoy the greatness without sifting through the not so great ones.
The reason we love this is that so many of us have families. While we can call in sick to a regular job, parenting is not something we can call in sick for. This is especially true if you have tiny ones that rely on you to get through the day. Go follow her. She how she does. Get some tips that could make your life even easier. You may find relief in the fact that you aren't alone. You have someone that can relate to what you are going through as a parent with a migraine.
Can you imagine going through a migraine as a child? She has grown up having migraines. Instead of being an antisocial, grumpy person she embraced positivity. Do you need some positivity in your life? Do you want to learn how to embrace your positive side? Follow this blog. You might find a new outlook on life or just the ability to find the positive in your life. Change your mindset. Find who you are. Be happy despite your migraines. If she can do it – so can you.
This blog is the go-to blog for all things Migraine related. From options for treatments to new trials that are available, you will find a ton of resources. You may even find that there are new ways to treat migraines that you haven't considered a possibility. It is all about being the best person you can be. Think about all the ways that migraines affect your life. Wouldn't it be awesome to find new ways to cope with the pain, treat the migraine, or even prevent the migraine altogether? Think of how much different your life would be if it was migraine free.
Have you decided that you want to find new and creative solutions but don't know where to turn? This is where you need to be. Not only will you find up to date information, but you are also going to find all new alternatives to treatments. Yoga and meditation to the effectiveness of CBD are covered. Take your time and enjoy reading it, you are sure you learn something that you never knew before. When you have tried everything and it is time to try something new, Health Central: Migraine is the place to turn to.
5. The Migraine Relief Center Blog
The Migraine Relief Center focuses on helping others learn more. From a learning standpoint, this is invaluable. Not only does it help you with treatment plans and options, but you are going to find things that your doctor may not know about. You can use what you learn here to have an honest discussion with your doctor about what you want. This can help you to learn what to expect realistically. It will make more sense to you and you will be better informed about options before you jump into a treatment plan.
Blogs about Clinical Trials
As we were looking for the best of the best, we ran across a few of these. You will not find any strictly dedicated to a single clinical trial because they were often biased. What we mean by that is it was directly linked to specific medication or device rather than being open to all suggestions. While these are great for researching a specific topic when you need to make a choice, they aren't the best for learning about options in general.
Take your time to read and explore the above blogs. You will find more information than you may have thought you ever needed. The best part is, you are going to begin to realize that it is up to you to take control of your migraines. You can move past them. You do not have to let them define who you are.