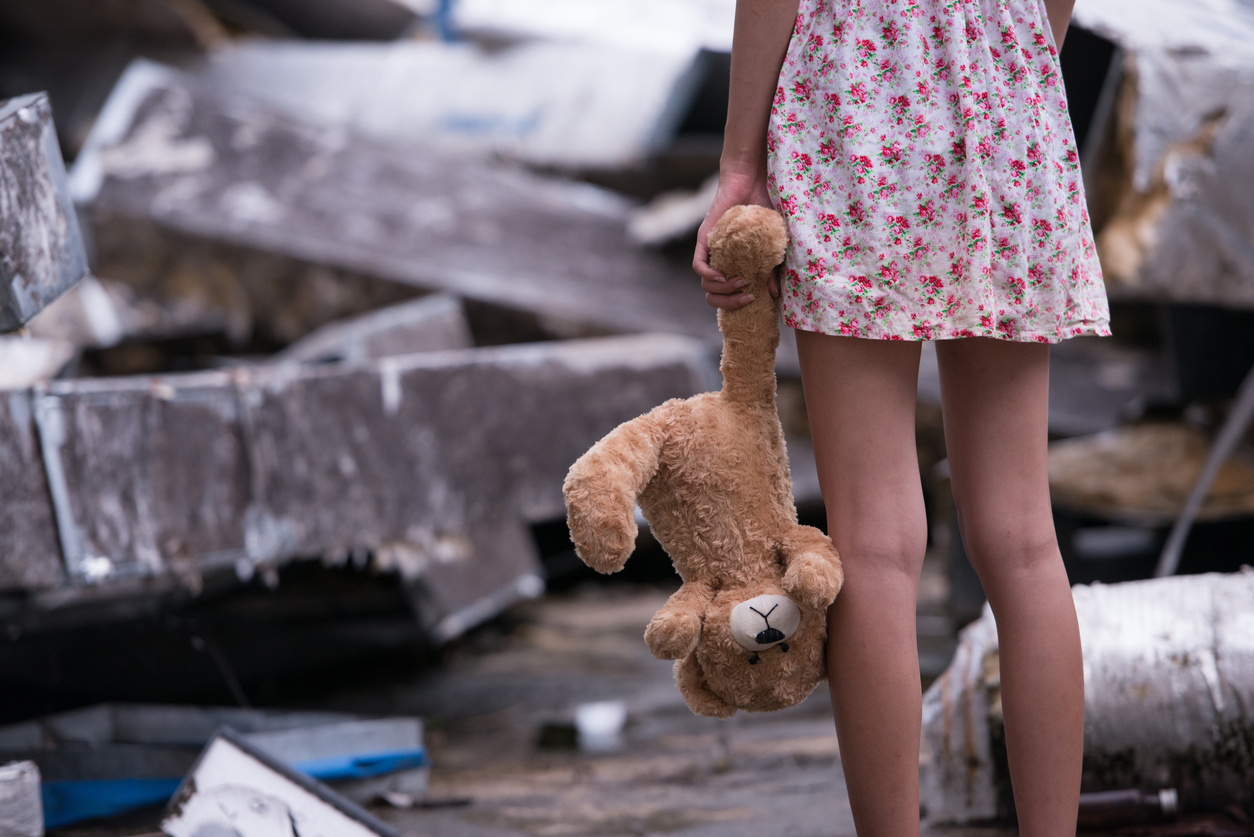 What are your top 5 solutions to help you cope?Take a Read, Comment on the Blog to show your Support and Share if you can Relate.
MY NAME IS MEGAN AND HERE IS MY STORY OF HOW I HAVE STRUGGLED WITH ANXIETY AND PANIC ATTACKS SINCE I WAS 6 YEARS OLD.
When I was 6 I would wake up in the night crying to my mother afraid and terrified for my life. I was so young and I did not know how to explain to her what was wrong at that age so I would tell her that it felt like people were screaming or fussing at me.
When in reality it was the feeling of being afraid and scared of a panic attack. My mother consoled me as much as she could but never did bring me to a doctor.
Years passed and I continued to have these attacks until I was about 12 and then they just stopped. For almost 3 years I never had one panic attack.
On August 22 of 2005, my hometown of Chalmette, Louisiana ( 20 mins South of New Orleans) was issued an Emergency Evacuation as a massive Hurricane named Katrina was in route to pass over our city.
My family and I packed what we could of our belongings and pets then left our home to join our family who had arrived in Texas.
It took us 16 hours of bumper to bumper slow riding traffic to get to Dallas, TX. We left the day before the Hurricane made landfall. My family and I stayed in a hotel room with other family members.
There were 2 full-size beds and a sofa bed, we had 9 people and 2 dogs and 2 cats staying in one room. I slept on the sofa while others slept on the floor.
We watched the news as the storm made landfall as a Category 5 hurricane we were beyond afraid. We waited and watched the news day and night as the water flooded the entire southern part of our state. Not knowing the status of our home.
A few days had passed and every single cell phone any of us had did not work, all singles and service were out. Not being able to get in touch with loved ones is the most horrid feeling.
Almost 20 feet of still standing water had engulfed our entire city. As the water slowly receded one by one people were investigating the aftermath in boats. The missing and death toll continued to rise.
Days passed and we realized that we could not go home. After 2 weeks cramped in a hotel room members from a God Sent church put our family into a 2 bedroom apartment.
Once the water had completely receded we drove back home to check on our home. As we entered our town the destruction was unexplainable. Our city was completely uninhabitable. Our home was under 8 feet of water. The water was over our rooftop.
Our entire life had been destroyed. As we get to our front door we walked through 2 foot of muddy oily sludge.
The Oil Refinery in our city had a massive oil spill from the flood. The Oil was everywhere. You could smell oil in the air. Our pick up truck was floated and flipped over houses down.
Everything in our home had been turned upside down. It was a true disaster. All furniture, the refrigerator was no longer in the kitchen it floated into our living room, the sofas were turned over, beds were flipped and on the other side of the rooms, doors were jammed shut not able to be open due to all the furniture being flipped and lodged against the door.
Every single picture, video and precious memory we had ruined and gone. We lived in Texas for 6 months until we were able to get back to Louisiana.
We then moved to a town called Mandeville 2 hours from our home as that was the closest we could get due to the destruction. There we lived for 1 year.
Once our town was somewhat habitable we moved into a small Camper that was put in front of our home. We lived in the small Camper for 2 years until we were able to purchase a new home.
Our family home that had been in our family for 40 years was declared inhabitable due to the oil spillage so it was demolished. The new home we purchased had been flooded as well.
It was home but with only 2 x 4s in it. We had to do complete renovations. Sheetrock etc. After all of that work, we were finally settled in what we could call home. But this house still will never feel like home to us.
So in 2005, I began to have panic attacks again after being attack free for 3 years. It has been 13 years since Hurricane Katrina and I still have panic attacks to this day.
My attacks have gotten somewhat better over the years but I still have episodes. I have learned how to cope with them and live a calm life now.
I look forward to what the future has for me. My journey ahead.
What are your top 5 solutions to help you cope?
Take a Read, Comment on the Blog to show your Support and Share if you can Relate.