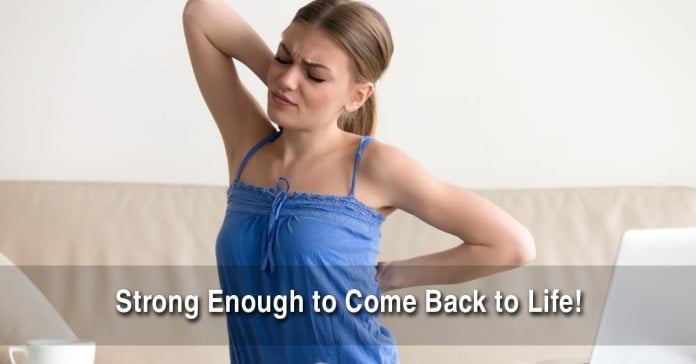 What are your top 3 solutions to help you cope? Share to show your support!
Chronic pain is very hard to beat, it is an everyday battle in which some days I win but some days brings me down.
I have needed psychological treatment, not because I'm crazy (my mother had me tested), but because it is OK to feel sad, to feel angry and to be hopeless will fighting Fibromyalgia. I have had days that I definitely think I will never get back up. I have days that I think that all my efforts to pursue my career goals were just a dead end. I explained to my psychologist, that, I was on a fast track for 9 years and I had figure out the next 20 years, but fibro came along and took me abruptly off my track. I have been out of work for one year, and it is just too hard for me.
Read more: Tips for Dealing with Fibromyalgia
The days go by, and I can finish anything, it is extremely frustrating. However, she showed me a very new perspective, she said, "you owned what you have learned and you need to use it for the good of your family, maybe on a different path, maybe slower, but constant!". She also suggested writing a to-do list for the week and to do at least one thing per day. It seems like something so normal, but, the simple concept of a list has been very successful for me.
Fibromyalgia is defined as overacting nerves that causes a generalize pain 24/7. It also affects memory and obviously, it affects greatly the emotions. Hey, this is a lot to take in..is OK to ask for help!
Read more: Coping with Fibromyalgia
I do believe that I'm strong enough to get back UP. Just keep swimming and wait for the pain-free day!
But, I'M FIGHTING THE GOOD BATTLE AND AS LONG I HAVE A BREATH ON ME, I WILL FIGHT BACK.
What are your top 3 solutions to help you cope? Share to show your support!