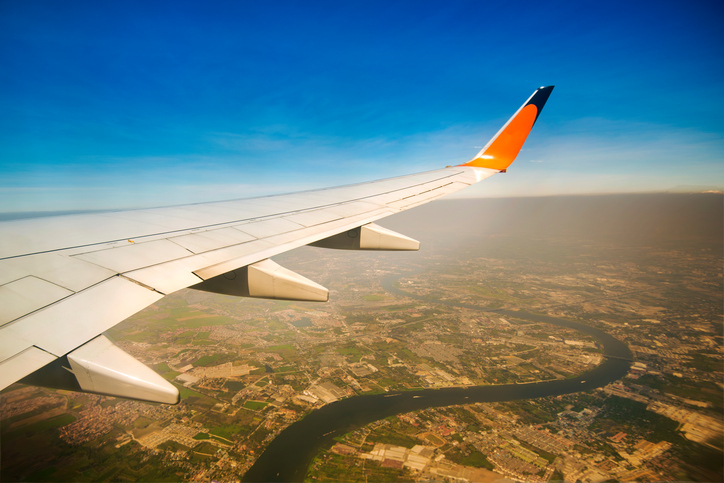 Did my story help you face your anxiety? Share to show your Support!
Anxiety. Travels. I'm sure you've experienced it before. Anxiety travel is my own phrase I use to describe being in a new place and experiencing new things while carrying your "friend" anxiety on your shoulders. Anyways, I'm here to tell you how I defeated my anxiety while traveling.
Read more: Techniques for Overcoming Anxiety
I am in Seattle right now on a work trip, and I flew with ease. Now I've been to 22 states and I can remember exhilarating moments when I let go of my anxiety and enjoyed my visits. Indiana, Ohio, Kentucky, Illinois, Wisconsin, Minnesota, Iowa, Nebraska, Missouri, Tennessee, Mississippi, Alabama, Georgia, North Carolina, D.C, Pennsylvania, Virginia, West Virginia, South Carolina, New Jersey, NYC, and now Washington State.
I remember the time when I was frequently anxious and everything was almost terrifying to me.
Let me explain…I was riding in shuttles with my college friends in a foreign city on our way to a fundraiser for our tuition. As our three vans came to a halt, I was thrown forward head first into the seat in front of me. I had no time to think, act, or even be anxious about the event until afterward. My fellow colleagues and I were all okay, but the shuttles weren't and my anxiety was creeping. It seemed we waited for hours and hours for the tow trucks and AAA to get there.
Read more: How Spirituality Helped Me Overcome Anxiety
We were in a sweltering van on an exit without any restroom in sight. The rest of the sixteen-hour drive was hell. We arrived three hours before our work time, instead of eleven. As we checked into our hotels, we slept for maybe two hours and worked a fourteen-hour shift at a Microsoft event in Atlanta. I overcame this day by embracing life. My whole being embodied a positive mindset and attitude. Instead of freaking out, I chose to stay calm. I completely focused on being calm until I was there. My advice to you is to accept who you are and quiet the "voices." Those voices that tell you all of the negative things and saying what can go wrong. The voices that make you want to hide, cry or scream. You will do great. I know you will. -TJ
Did my story help you face your anxiety? Share to show your Support!