Does a loved one have schizophrenia? What advice do you have for others? Share this Story to Raise Awareness!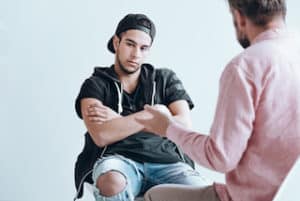 About a month ago I felt a little hopeless dealing with my son's situation. In my first post, I talked a little about our story with a new diagnosis of schizophrenia. We stumbled upon respite care through a NAMI volunteer. It's amazing that she came into my life that day. My 20-year-old son had been kicked out of his dads home and I was paying for hotel stays to prevent him from being homeless. I convinced him that he needed help and once he realized moving in with me seriously was not an option, he agreed to go to psychiatric emergency services. It was such a long day…we waited for hours and hours. He was finally seen and they decided he qualified for respite care but to my dismay no beds were available. The psychiatrist was already full for the day so he had to go back the next day. I took him back to the hotel and the next day he went back and was prescribed medication. We were told to return daily to see if a bed came available but after 4 days they decided my son had stabilized and no longer needed respite. It was very frustrating.
Read more: My Son has Schizophrenia
I talked to my son as honestly as I could without triggering violent behavior. I was afraid for him to be in my home so I explained that I had to extend his hotel stay until we could come up with a solution. He understood but was a little sad. After about a week his dad and I bought him an RV and got him a contract for a long-term stay at a local RV park centrally located between his dads home and mine. We set him up with everything he needs to be on his own except that we are paying for all of his bills and food. I reached out to NAMI again and they have been great giving recommendations for services. He is still taking his medication and we take it one day at a time. I pick him up 3 days a week to come to my house for a few hours so he can eat a home-cooked meal and get some social time away from seclusion. He's doing generally ok but he has his moments and it's scary. I make it a point to talk to him daily so he doesn't feel rejected.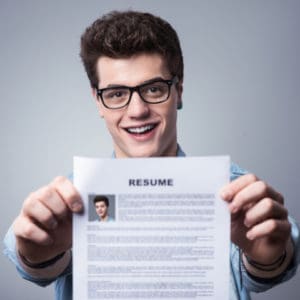 Read more: Fighting the Entire City and Schizophrenia – My Life
He is now ready to apply for jobs so we are looking for something close to him so he can ride a bike to and from work. He has a car but we are afraid to give it to him yet. We have decided that he has to really show progress before we can get him back in the car. It just opens up other dangers that give us fear. The last time he had the car he found himself disoriented and lost 5 hours from home after he had a paranoid episode. It's one day at a time for us but things are going ok.
Does a loved one have schizophrenia? What advice do you have for others? Share this Story to Raise Awareness!