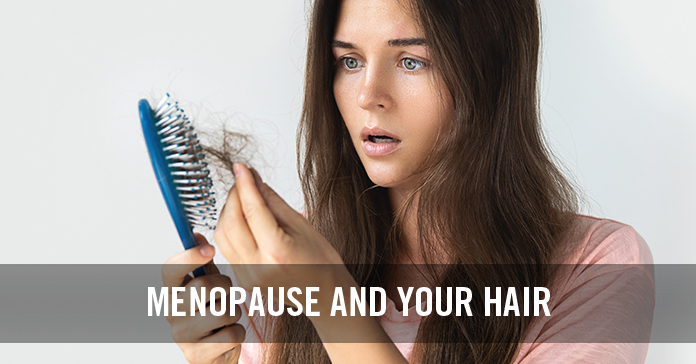 During Menopause, women are bound to suffer from hair thinning and hair loss issues, which are very common. It happens because of the changes in the level of hormones. Here are some simple things which can be easily followed:
Natural and Herbal Hair Care products: As far as possible, use natural and herbal hair care products that are free from chemicals and preservatives which damage hair texture.
Healthy and Balanced Diet: Women must make changes in their diet when in this phase. Having a balanced diet every day provides the necessary vitamins and nutrients essential for the health of hair.
Drinking plenty of water: Water helps to maintain the temperature of the body. It is very essential that our body is not dehydrated.
Natural remedies for your hair
Massage with oil at least once a week. Use Natural and Herbal Oils which do are not infused with chemicals for fragrance and silky shining hair creams.
While massaging oil, always remember to make the oil warm by double boiling method.
Fenugreek seeds can be used as a hair mask by soaking a tablespoon of seeds at night in water and grinding it to a fine paste the next morning. Add a tablespoon of curd and coconut oil to this mixture and apply it to your hair and scalp. Apply this mask twice a week.
Curry leaves are the best solution for hair growth and natural hair colouring. Boil a few curry leaves in coconut oil by the double boiling method and apply it on the scalp and hair.
Hibiscus flowers and leaves work wonders on our hair. Just wash the petals of the flower and grind it to a paste, apply on hair length, and keep for 30minutes and wash with cold/lukewarm water.
Aloe vera gel mixed with water can be applied on hair to provide nourishment and make it silky shiny hair. Last but not the least, be patient and try it for at least two to three months to see good results.
WRITTEN BY
KVR Group – We are a team of three friends with a mission to make a difference by helping our fellow women.
To know more visit our website aboutmenopause.net