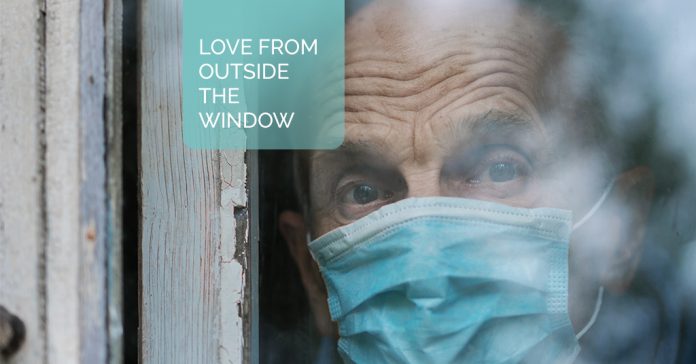 There are many ways to show love to someone standing outside a window. When the Covid-19 hits shutdown happened, my visits with my dad in Memory Care became even more special. This lasted 13 long months and each visit would get harder and harder to endure. My emotions were all over the place as my Type A personality kicked in and I would want to know everything about his days and care. It was my way of caring for my dad from afar. Love was now waving outside his window, blowing him kisses and waving hello and goodbye.
There was nothing that stopped my visits even enduring the cold, rain, or heat (the heat was so hot I only lasted a few minutes) and it was my way of letting him know I love and care for him. The Memory Care facility was making all necessary precautions with the outbreak of Covid-19, but not being near my dad was heartbreaking. I would always push my dad in his wheelchair, file his fingernails and toenails and straighten out his blankets so it was comfy among everything else in between, but now I had to step away. I can't even begin to describe the emotions of losing this precious time with my dad. My heart will forever be broken and hurt from the loss of time not spent sitting next to each other.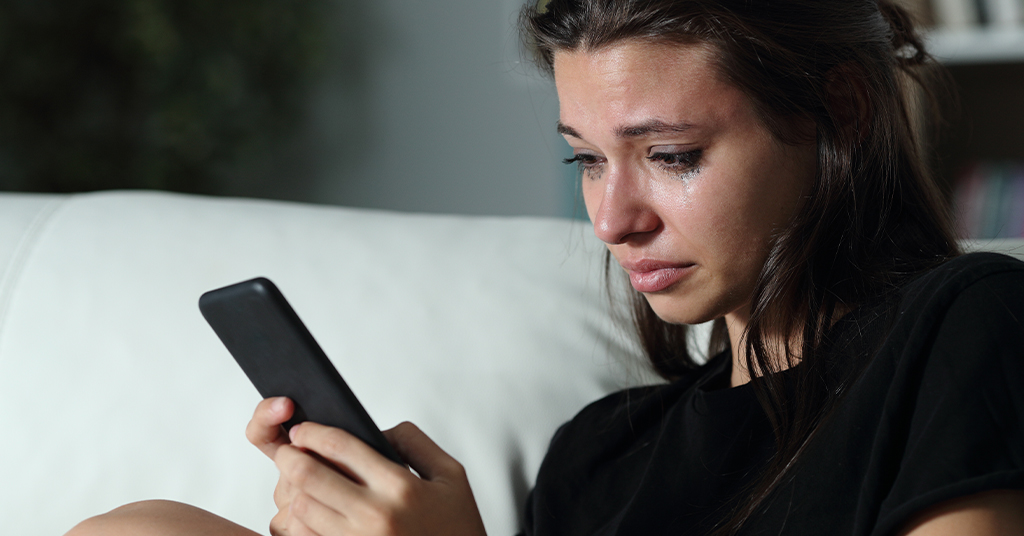 Letting go of all the little things I did at each visit was beyond hard for me, I didn't know when and if I would be able to sit next to my dad as the outbreaks soared with Covid-19. I began FaceTiming my dad each week but with his hard of hearing it was a shouting conversation. But I tried to endure this new normal of life and glad my dad did not contract with Covid-19. One day a memory care resident wandered into my dad's room (even though I had specific instructions to lock his door) while I was waiting for him to come back from breakfast. The only thing I had was my phone to call the front desk to get care staff in his room for assistance. My emotions and patience were paper thin. Everyone who had a family member in Assisted Living, Memory Care, a hospital, or a skilled nursing facility lost a year with their loved one. We weren't able to be close to them even on the holidays, anniversaries, and birthdays. There is no rewind button for the last 13 months, just moving forward.
As I stood outside my dad's window, I would take photos and videos of him to capture this moment in time. My heart was broken into thousands of pieces as I was losing time with my dad. When a family member has Dementia you lose the person to the disease, then again when they pass away. But now I was losing precious time with my dad as well. My dad would ask about my mom and brother as I was visiting outside. I got creative and brought a whiteboard and dry erase pens to write him questions, "Are you full?" "How was your breakfast?" My heart goes out to family members with a loved one in Memory Care who doesn't know who they are. There is nothing in the world that can prepare you for that day and moment. Keep visiting them and cry not when they can see you. It will be hard to hold back the tears, but you need to be strong for them. My dad always knew who I was and his family which was a big blessing in this emotional time. I am forever grateful he never forgot me, my mom, or my brother and it became the glue to keep me going back even on the days when exhaustion was overwhelming me and all I wanted to do was cry.
My dad would wave to me to come inside as I am shouting outside his window, "I can't come inside!" Can the neighborhood hear my shouting? It was a sight to see me getting frustrated and nervous standing outside his window trying to find out if he's full, sleepy, and okay. But we managed to communicate as best as we could under these new circumstances. Even after my dad passed away, I don't think I will ever get over the emotional rollercoaster of not being able to visit in person for 13 months. To lose this time with a loved one is something you won't get back. You have to show as much love as you can outside the window. Love is finding new ways to visit and showing you care and how much you will endure for them. I am grateful I captured these videos of my dad especially when he was blowing me kisses. May you treasure your time with your parents making each visit memorable to fill your heart and theirs with LOVE.