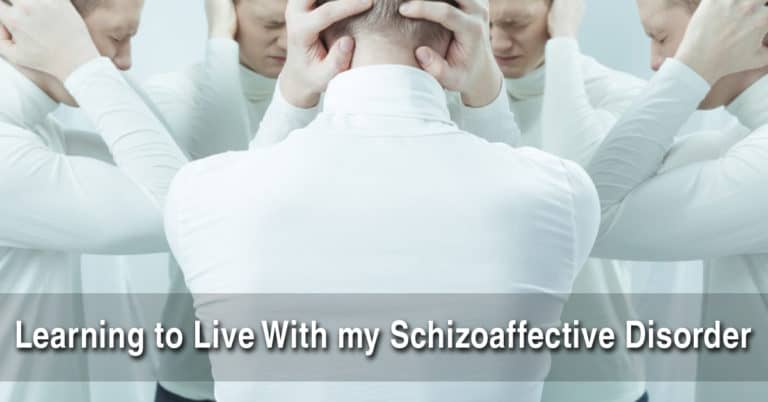 Have you ever had hallucinations? What were they? Tell us in the comments!
My story began when I was 20 years old. I had already written a book, and I had been in school for Chemical Engineering attempting to transfer to UC Berkeley. I dated, which ruined my education, but…she was a model and unique.
She was the highlight of most of my works and had been the first to read my works in personal journals and books. A year into dating, we broke up and I left because of irreconcilable differences – she wanted the high life and I had standards.
Shortly after leaving her, I became homeless. Not just bumming change from people, but working a 9-5 until my father had bought a foreclosure for me to live in. It was actually a nice home, and right next to the school.
Read more: Me, Struggling with PTSD
I was working in a distraught relationship of PTSD of being homeless during that stay, dating three women, one after another, in about two weeks time. A player. It wasn't an action, but sort of a new comfort. I had a family, and lovers, and everything.
It was one of the women I dated, that I realized I was alive living in a dead society. The entire nation had been in debt, and I wasn't the only one working while being homeless after gas prices were 5 dollars a gallon. I didn't go back to school, instead, I invested into music.
The old Linkin Park reanimation, then Amelie the film, then I bought something specific. It was during this time that I had my first break, turning just about 21.
I had spoken with the ex, and roughly around that time, she brought up that she was having an abortion prior towards our first break up, and it hit me at about that time. I bought this specific film I know as Metropolis. I had been a fan of Nikola Tesla since my Chem E. Days. And I had been toking during the film.
Read more: Living with Schizophrenia
I lived alone, and I heard footsteps, during the time I had no fear of a stranger in my home, I had already lost everything. The footsteps went directly to the room which was past the laundry and kitchen of the house, to the spare bedroom where I was. I didn't freak out yet. The door to the room had slammed shut, so my heart stopped.
Had I been dead? One of the girls I had dated, her house was what you would imagine as a Mother's film house, or the empty house in the 2003 "Chainsaw Massacre". The place where she was hiding behind the walls. Shocked at the standards of society. . . Right after the door had slammed. . . I called my father at 3 in the morning. He had work at 6. He drove out to see me, and then took me to the bus stop to live with my brother. The house today is occupied by a family. They are comfortable.
I moved in with my brother, went out to parties for a few months and held onto old friends in my hometown. It's different these days, but at the time, they were all I had. I thought of being celibate for the first time, carrying no STDs, but still hurt by the abortion.
Months passed, and I worked alongside my brother doing horticulture. I mostly learned how to grow any plant system using a method of just feeding fish and paying the electric bill. I had only begun the second book.
Read more: Fighting the Entire City and Schizophrenia
When I heard voices, they weren't anything out of the middle. It was like being at a busy coffee shop and there was a giant fountain in the background, that's how it started.
These voices, they begged for help, said thank you, please help, such and such – they were prayers. Cute and hurtful – I told my brother about it. He took out his phone to record me, and over the recorder he said, say what you just said to me again. I was the second boy out of the 7 siblings to have said that to him. Then, it happened.
Everything from what it's like to literally being a cowboy, I was caught up in everything from not thinking of buying a gun (now I can't own one because I'm a class three citizen) to being called by the military for contacting a sniper (she was gorgeous and didn't say she was a sniper or in the military). The hospital visits are the hardest part. Two weeks out of every month.
It takes years to figure out the system. I've got it down to their sciences as a class 3 citizen where I just go in for thirty minutes once a month. It's the only way I can hold a job. I currently work full time. . . and get my medicine. I need to learn how to deal with my Schizoaffective Disorder.
Read more: My Life with Schizophrenia
As crazy as it sounds, I won't elaborate on how many languages I've heard, or what they say. About the hallucinations and hallucinations. About the properties of having a successful day or not. But regrets of not having my rights before being an adult. Not buying a gun before I became a schizo. Not buying a house. Being on the system. Thinking it's ok to kill, not living equally. And I am writing with both hands on it.
The future holds persistence.
I am currently trying to work for two years to sell a family beachfront property I will own for a fraction. And start up a few base companies towards 162 locations for homeless shelters. The average mean for each shelter is 281,000 each year that needs to be distributed. I am getting a loan. . . Doing my share by selling the beach front. And risking it all for an open door of thinking and growing rich, only to say the homeless need support.
Thanks and have a blessed day.
The prayers could have been real, I am not God – I don't answer them all.
Have you ever had hallucinations? What were they? Tell us in the comments!