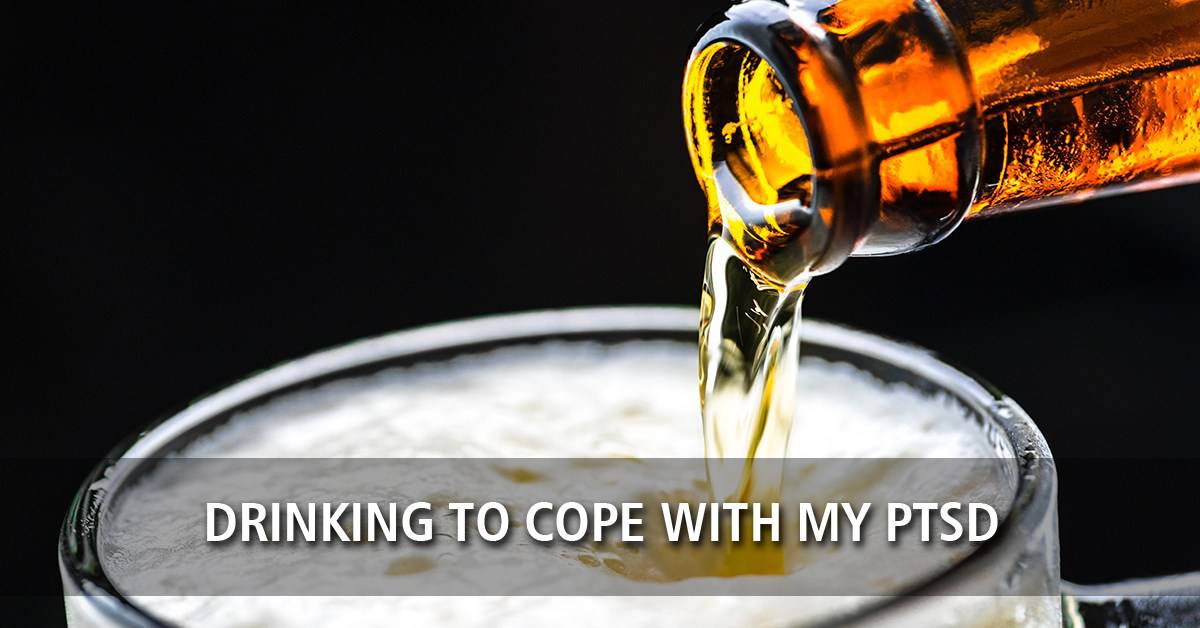 Can Alcohol protect you from feeling down? Share your story in comments!
I'm not an expert on PTSD but I know I'm in a bad state every day at some point. Some days I fake through, some days I find funny shows that I DVR, some days I look outside and say "I'm not going out".
What I do see is that alcohol, is a leaning post for me; like a stop along my journey for a few minutes, I feel like I am an expert alcoholic because I know what I'm doing, I know when to stop drinking, when to mix it in juice/look-aid and when to hit it straight.
The life I see in my eyes is never right, I can't please anyone in this family, I have an older sister and brother, I feel like a failure in the world, the dreams I had have withered and I'm not trying to get a piece back. I have visions of me robbing something and getting away with it, then leaving the country with my mom, my youngest kid and my oldest, I'm not sure where her mind is, and also my youngest kids kittens (5 now lol).
I feel the need to leave everyday but I don't want to come back to the townhouse I live in. I choose not to leave because of my mother. No one will care for her the way she needs and the way that I've been doing since Oct 20, 1989.
Read more: My Difficult Life is the Reason for my PTSD

Prayer works and I believe it. The pain sometimes is overwhelming but I'm still here. I Just live the day, but my ex-adds to my stress due to his low esteem about himself. And right now, at 12:57 pm PST, he says next month he will look for a place to stay.
Instead of doing things that I ask him to do to build himself up, he's a stage 5 kidney patient and he just got all his right toes amputated in Oct 2017, and stayed in rehab (nursing home) for a month because they wanted him still, He's been sick since Oct 20, 2010, when all this started.
If you are explaining how YOU feel to people and they turn it back to themselves, they should be gone then.
Do your best to do what works for you and only you. Be strong in front of the kids and if you have people that you will watch for you a day or two, ask them to keep you straight. Ask them to camp and they will be there 24/7.
Can Alcohol protect you from feeling down? Share your story in comments!