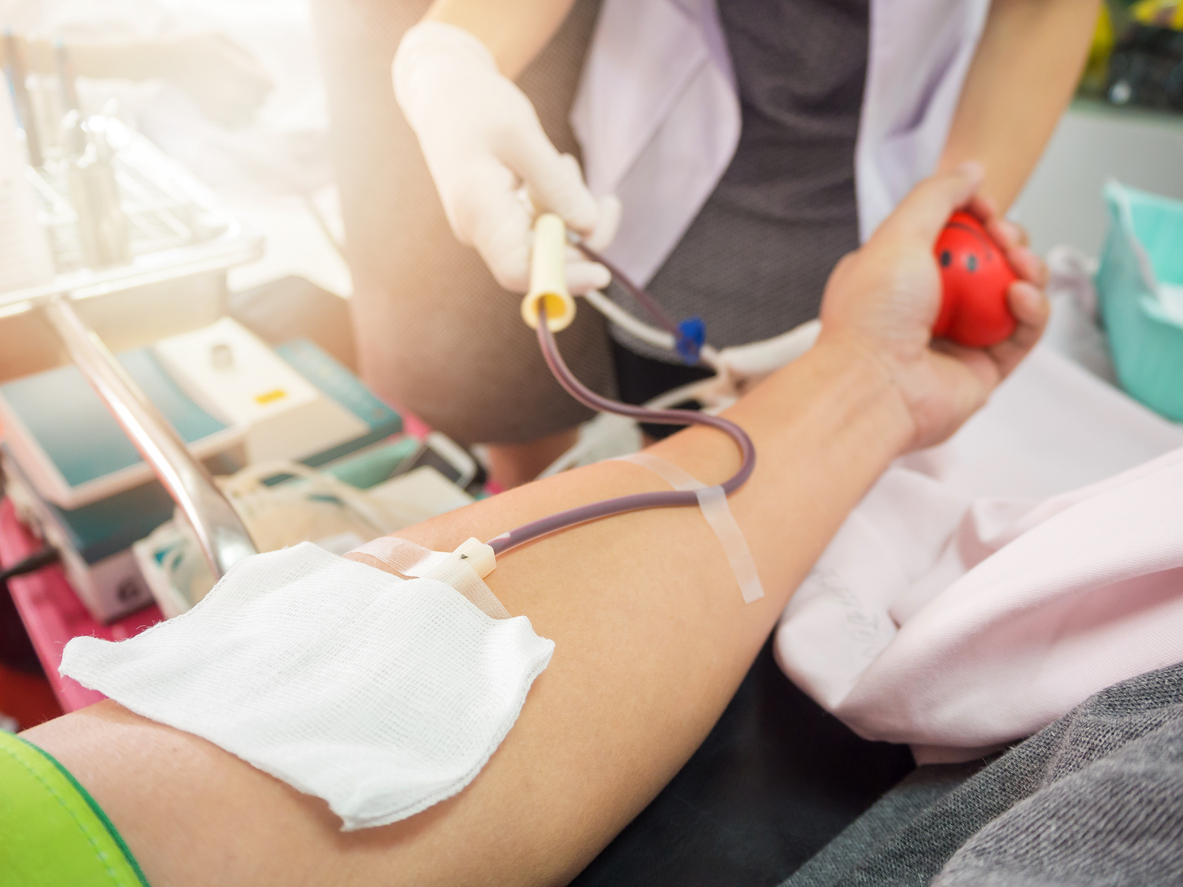 What was the Scariest Moment in your Anemia Journey? Tell us in the Comments!
At the age of 27, I got pregnant with my first child.
Her name is Heaven. I did not find out that I was pregnant until I was about 2 months along. I was always having problems with being anemic.
I had a couple blood transfusions but, like I said, when I was pregnant I found out that I had blood clots in my lungs.
Read more: I'm Lucky I Survived Giving Birth
My child was two months old and I was still in the hospital, my blood pressure could never go down and I had to get three more blood transfusion.
Also, I hemorrhaged when I gave birth. The doctor didn't think that I was going to make it but by the grace of God, I am here.
My daughter is 7 years old now one smart living little girl. I couldn't ask for anything better. Unfortunately, I don't think that I want another child. The reason for that is – I don't think that I am going to make it alive.
Nevertheless, I do take iron pills and blood thinners just to keep the blood clots from traveling back to my lungs.
Read more: Anemia was the Reason for my Migraines
As a percussion, I have filters that protect blood clots from coming back and traveling to my lungs.
I thank God that I'm still here. Thank you for reading my story.
What was the Scariest Moment in your Anemia Journey? Tell us in the Comments