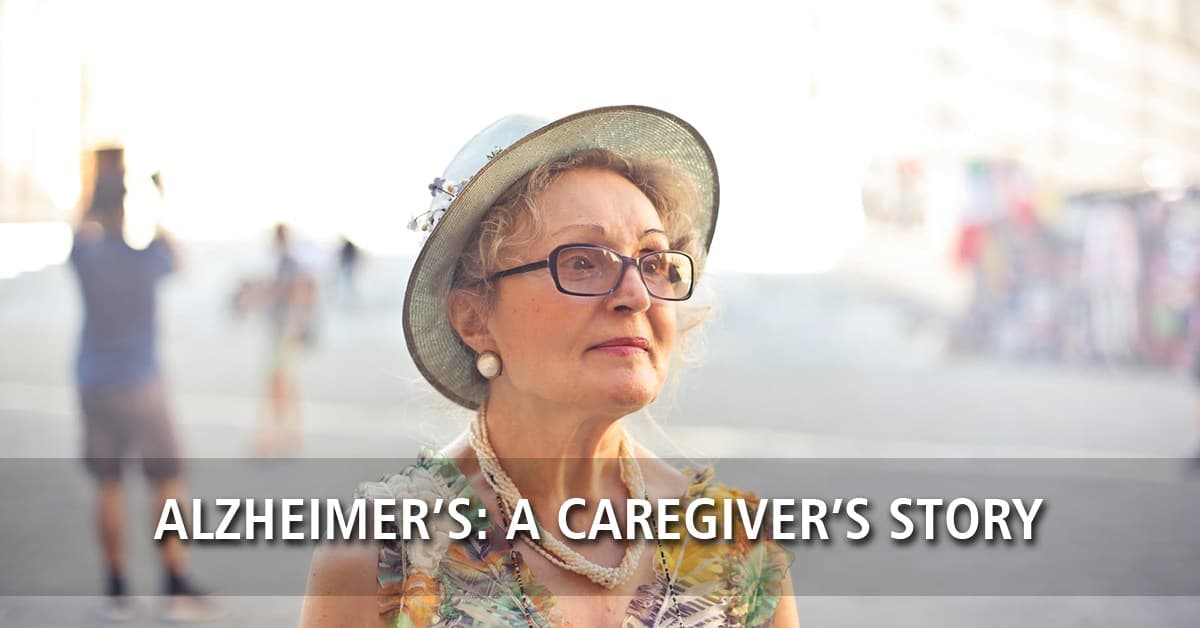 Have you ever been a caregiver for anyone with Alzheimer's? Take a read and Comment on the blog to Raise Awareness!
I have been a caregiver to family members with Alzheimer's since I was 10 years old. My grandmother, Lula Bennett Demarest, was in her mid-60s when we first started noticing the changes. She had been a chain smoker since I was 10 years old, which is the time I began staying with her. I caught the school bus from her house from there every morning and came back every afternoon.
Read more: Alzheimer's Took My Diamond
Once my mom started noticing the changes, I began staying all the time. I cooked our meals and she had a big enough bedroom for two full-size beds, so she slept in one and I slept in the other. I made sure that she didn't smoke in bed. At that time in life, I never thought that I would spend my young life being a caregiver.
Read more: Alzheimer's: You Are Too Young to Forget
By the way, my grandmother passed away at the age of 79. I never realized that I would find out just how much this disease could control my mom's entire side of the family and where it would lead me plus the paths it would take me down in my life.
With my sweet mom, Johnnie Demarest Whaley, I began to subtly see the signs when she was about 59-60 years old. I kept telling her that my dad and I were in denial and that we couldn't face what could happen. My mother had always been the one who always drove everyone to their doctor appointments in Nashville. That is, until one day dad fell asleep, waking up to learn that she was lost an hour away.
It was then that he knew it was time and that I had been right. GOD, I right. Why was I right? During her first test, she had already scored a 21 out of 30. So, we had to take her for testing every 6 months. Next, we were down to 17 out of 30. Then, 3 months later, she couldn't even draw a clock. We are down to 15 out of 30, which we have held on to for a year.
Read more: Happy Times with Alzheimer's
Mom is 71 years old now and no drugs or medicine works. She will be 72 years old on Christmas Day and is currently in hospice. Hospice is not what it use to be and it's been a lifesaver. They were there for us at every turn. We had to use respite care at the end but it shouldn't have been the end.
My dad got really sick and I had him cared for in a Nashville hospital multiple times. There were times that he almost died. Anyways, while mom was at the nursing home for respite care, a freak lightning storm happened. They typically keep all Alzheimer's patients at a desk to watch during storms. She tried to get up. They called me that she fell so I said to send her to the hospital and I will meet the ambulance there. The hospital kept us there for 4 hours and in the end, they told me that there is nothing but bruises.
Read more: Alzheimer's: The Talk
On Sunday, I took my dad to see her because on Saturday he had just come back from the hospital after having a heart attack. She was just hollering. Well, on the following Monday, as I was entering Nashville traffic, I received a call from the hospice nurse that an X-ray had been called for. The paperwork that the nursing home sent and that had been sent to the hospital was an X-ray of the wrong damn leg.
Later that day, we learned that my mom's hip was broken and she had passed away two weeks later. My dad's mom, my nanny Lee, is an amazing 94 years old and had stayed with them to help take care of my mom. Lee would cook and clean the house then I would come because, at the time, I lived in Murfreesboro. So, I would come down every few weeks to give her a break and take everyone to their doctor's appointments.
In the past, one of my mom's cousins did an extensive family history test which traced her side of the family tree all the way back to George Washington. I found out that there were 14 cases of Alzheimer's on my mom's side of the family before my mom had been diagnosed. I only have one relative left on my mom's side of the family and that is her brother. He was diagnosed with this damn disease just two years before my mom's passing.
Read more: What Alzheimer's Really Looks Like
Four years ago, I started learning what I could so that I could get involved. I began going to classes and helping with virtual dementia tours. I also go on the hills in my state and tell my representatives and senators what we need as caregivers. Additionally, I have held caregivers support groups. I have done this even though I found out that I'm genetically like my dad with RA and Parkinson's. However, my brother, who is only in his mid-40s, is more genetically like my mom. So, all we can do is watch him and hope for the best.
If there is anyone out there that I can answer questions for, I will be more than happy to do so. If not, then I can at least try and put you in contact with someone who can.
Have you ever been a caregiver for anyone with Alzheimer's? Take a read and Comment on the blog to Raise Awareness!