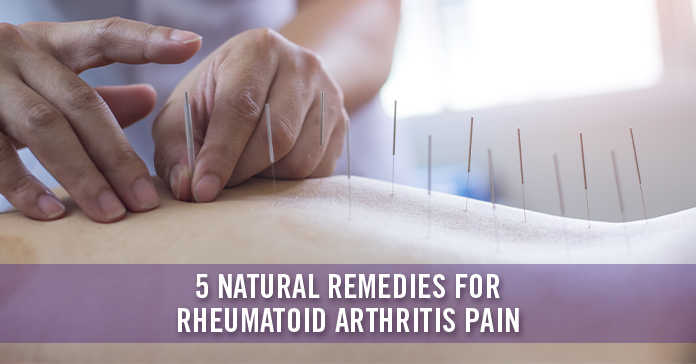 Although several research work is being conducted on medications finding ways to treat rheumatoid arthritis, however, currently there isn't any proper cure for this condition. Rheumatoid arthritis is a form of chronic infection and it is always a good idea to reduce its discomfort and slow down its progression. Proper management of stress, a healthy diet, regular exercise, and other remedies can surely help in improving the overall quality of life.
Several types of over-the-counter drugs, medications, and other complementary treatments can surely help in reducing inflammation and relief from pain. However, most of these drugs come with severe side effects. Here in this blog, we are going to discuss five natural remedies that can help cure rheumatoid pain.
5 Natural Remedies For Rheumatoid Arthritis Pain
Use Of Acupuncture: Acupuncture is a very common type of treatment that is traditional to Chinese medicine and can help in relieving pain. It makes use of very thin needles that can stimulate several parts of the body. Several types of research conducted on RA have indicated many benefits of acupuncture. It was also found that acupuncture can improve the overall quality and functionality of life.
Mindfulness: Practicing regular mindfulness can help people with RA relax and even cope up with pain and other arthritis symptoms. Mindfulness meditation involves being better aware of emotions, thoughts, actions and even breathing.
Stretching and Exercise: Remember the stretching of muscles around the affected joints can help in providing relief from several symptoms of rheumatoid arthritis. In accordance with a study published in Health Technology Assessment, it has been found that simple strengthening exercises and stretches can help in alleviating symptoms of this illness especially in the wrists or in the hands.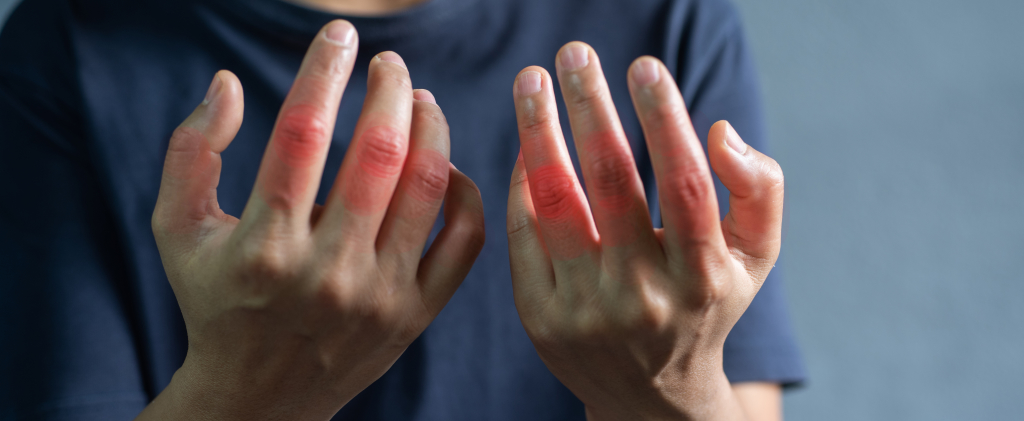 Furthermore, in addition to performing these targeted stretches, some sort of low stress and dynamic forms of exercise can help in benefitting people with this illness. Activities such as cycling, swimming, running can also help in strengthening the muscles around the joints. It can further help in reducing the overall impact of the joints caused by the illness and even slow down its progression.
Taking Balanced Rest: Remember rest is very much important in the treatment of joint aches. However, too much rest or maintaining a sedentary lifestyle can cause joints aches even worst. Chalking out plans with a physical therapist or a doctor can help in ensuring that the person suffering from RA finds a proper balance between strengthening exercises and rest.
Heat & Cold Treatment: Several doctors and medical specialists recommend heat and cold treatment in easing the symptoms of rheumatoid arthritis. Each of these two offers a different set of benefits.

Heat Treatment: Heat treatment helps in the relaxation of muscles and in spurring blood flow. You can try using a damp towel or a moist heating pad during this treatment process.

Cold Treatment: Cold treatment helps in curbing inflammation and joint swelling. Try applying a pack of ice to the affected joint during the rheumatoid arthritis flare-up. Remember to apply the cold compress for only fifteen minutes at a time and take at least thirty minutes of break in between.